BEWEA X THE REBEL MAMA
Something about the word Mom in the time of 2021 has just taken on a whole new meaning. As we've witnessed millennial spring chickens turn into hens with their blossoming broods, it seems visually noticeable with the notice of social media that "new moming" seems to be the latest trend.  I remembered watching my highschool friends grow into young adults and then ultimately into the conventional lunch packing, stay at home moms, I've also noticed the modern mom, where you notice these young women juggling to have a career, enterprising and starting new businesses.
 
In whichever light you choose to view the term - "Mom" today's version has certainly replaced the one from  previous. One thing remains true across the board in any fashion is that this title is one that deserves a daily moment of reverence and praise because the  many uncounted moments of "I'm going to lose my sh*t !!!".


Meet or re-meet these two seasoned modern moms.
Aleks and Nikkita
are the voices behind the popularly received rebel mom's hand book / mom's guide to survival. With their "call it as they see it" approach on how to navigate through the ups and downs of motherhood they've co-operatively assembled real-talk, no nonsense, relatable, spiritually reinforcing, metaphorical tylenol to take down that inflamed nerve of being motherhood. Also known as the giver to all, while and the seemingly unreplenished.
The reality in their
2 part series books
speaks volumes to women who want to find a cozy corner in their home and sink in some great tips on how to cope with new day momming and mommy money management. And because we love everything real, no filler and family supportive- It just seemed fitting for us to collaborate with these two and bring them onto our marketplace in tone with supporting local.
_

You may remember our epic list of local shops and makers that spread like wildfire during the 2020 holiday season. We went to great pains in compiling that list because we really wanted to put forth the best of the best, featuring mostly women / mom owned businesses, ideally with a focus on quality and sustainability.
During that process, we landed on what we consider to be the holy grail of cool / sustainable ecomm: BeWea [pronounced Bee- Wee] is an e-marketplace that works with local sellers, creators and brands to ensure that they are getting the support they need to thrive through even the toughest of times (ie. right now).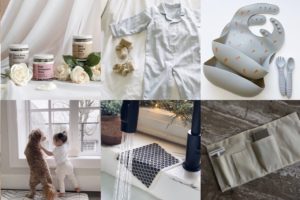 We have yet to experience anything like it. BeWea fuses style, sustainability and convenience in a way that begs a comparison to Amazon – just without the exploitation and exorbitant carbon footprint. #bless
As you know we've been very selective of the affiliate partnerships we form and that's why today we are super proud and excited to announce our ongoing affiliation with BeWea. We love literally everything about them – from the products (seriously this curation is top notch) to their model and ethos.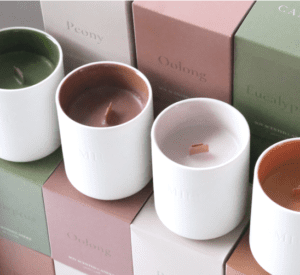 BeWea highlights our current climate crisis and services the need for a one-stop-shop e-marketplace for modern day, conscious goods with the purpose to give back globally and locally for a better tomorrow.
We're created some Rebel Mama Edits featuring our favourite items across a number of categories.
EXPLORE:
As a little added bonus, purchases made through links on our site are automatically equipped with a 10% Rebel Mama discount built in. Let your friends know they can access the discount as well by entering REBELMAMA10 at checkout.